Documentation
Reference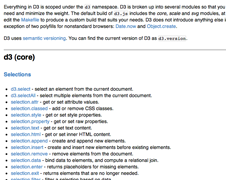 The GitHub-hosted wiki includes a full API reference for all of D3's classes and methods. After you're read the tutorials, use this as a guide to more advanced features, or to breakdown one of the many examples included in the Git repository. Also, feel free to add a link to your work in the examples gallery!
Tutorials
User Guides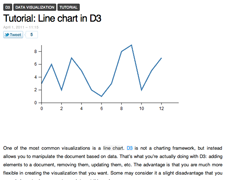 Jan Willem Tulp has posted a number of introductory tutorials on D3 to his blog.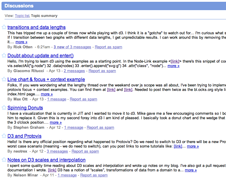 Questions about D3? Post them to our Google Group. Or, contact @mbostock on Twitter.